Callapatscink Homes for Sale
Real Estate in Callapatscink - Carlisle PA
Callapatsckink is a residential neighborhood south of the official boundaries of Carlisle, yet still considered to be part of Carlisle. The location is a little bit removed from Carlisle, yet still nicely located just west of Mount Holly Springs. This neighborhood offers large homes are sizable lots with sweeping country views. And though the area is rural and feels remote and natural and peaceful and amazing, homeowners are never more than a few minutes from major roadways taking you into the boundaries of Carlisle and easily into larger cities just a few minutes to the east.
Callapatscink may come with a funny name that seems like a mouthful but it also comes with some of the most desirable real estate in central Pennsylvania. Find homes on one-acre lots built between 1990 and 1999 offering between 1,946 square feet and 3,553 square feet at great price points.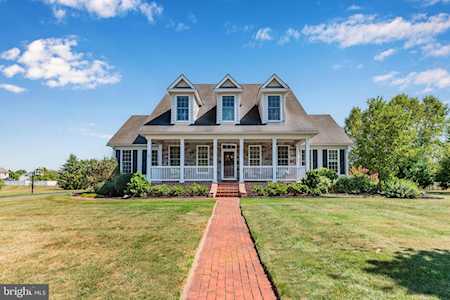 If you're interested in obtaining additional details about any of the Callapatscink real estate listings, simply click on a property to access comprehensive information. You can also use this platform to request further information or schedule a tour. Our team is readily available to assist you by providing disclosures, past sales history, recent sales prices of neighboring properties, and any other information you require. Please don't hesitate to let us know how we can be of assistance!
Sign up for a free account to receive email alerts whenever new Callapatscink real estate listings come on the market that match your specific criteria or save your favorite Carlisle real estate listings. The Dave Hooke Team is your key to Central PA Real Estate
Search All Callapatscink Homes for Sale Below
Callapatscink Homes for Sale
November 28, 2023
Pending 111 E Yellowbreeches Rd
Carlisle, PA 17015
Search Carlisle by Neighborhoods
More About Callapatscink
The neighborhood offers one of the most desirable places to live in the Carlisle area with roomy homes on large lots and great scenery.
Callapatscink Public Schools
Students who reside in Callapatscink live within the boundaries of the Carlisle Area School District. The school district serves the boroughs of Carlisle and Mount Holly Springs. There are 10 schools within the entire district including 1 high school, two middle schools, and 7 elementary schools. The district boundaries span out for 75 square miles, servicing children in grades K through 12. Carlisle Area School District ranks #60 of 496 as "Most Diverse School Districts in Pennsylvania," according to Niche. Niche provides its own ranking for the school district and grades for each individual school. They also provide stats and reviews.
Specific schools that students in Callapatscink attend include North Dickinson Elementary School which receives a four out of five star parent rating on neighborhoods.com. Other schools assigned to the neighborhood include Lamberton Middle School and Carlisle Area High School.
It is always best to check out the most current information on these schools by looking at the school district and individual websites as well as the third-party information sites linked in this section. If you are on the hunt for the most accurate and up-to-date information about the Carlisle Area School District and which school will fit your family best, we recommend contacting the school district directly.
Near the Neighborhood
Outdoor Recreation: The neighborhood is within a few short minutes drive from several great outdoor areas. The closest include the Michaux State Forest, Kings Gap Environmental Educational and Training Center, and Mount Holly Preserve. The Michaux State Forest makes up more than 85,000 acres any outdoor activity you enjoy you can enjoy it here.
Dining: The Hi-Hat Cafe is located in Mount Holly Springs just east of the neighborhood at the intersection of Holly Pike and Mill St. It is a small local diner-style cafe with friendly staff and traditional comfort foods.
Grocery Shopping: Giant Foods located just off Walnut Bottom Road in south Carlisle is one of the closest to Callapatscink. There are a couple of these chain grocery stores in Carlisle.
Other Shopping: For other shopping from clothing to cosmetics, to housewares, etc. There is a small shopping center known as Carlisle Crossing with a Target, Kohl's, and a Red Robin restaurant in the parking lot. Located just off I-81 and York Road.
"Downtown" Carlisle: Within the official boundaries of Carlisle are several great local businesses, stores, services, parks, and a handful of entertainment venues. Small local coffee shops such as Denim Coffee with their freshly local roasted beans, and Sage Cafe, offer a full menu alongside their great java.
Finding Available Homes in Callacatscink
If you are interested in finding a home for sale in Callacatscink, take a look at the listings included above. I can help you find a home in Callacatscink or another Carlisle neighborhood that meets your personal search criteria. I am a local Carlisle real estate agent highly knowledgeable in all Carlisle real estate and can help you to find a home you love. Let's get started on your home-buying adventure.
Contact Your Carlisle Realtor®