Simple Landscaping and Staging Tips for Selling a House
Posted by Jenny Robeson on Thursday, March 9, 2023 at 9:43:42 AM
By Jenny Robeson / March 9, 2023
Comment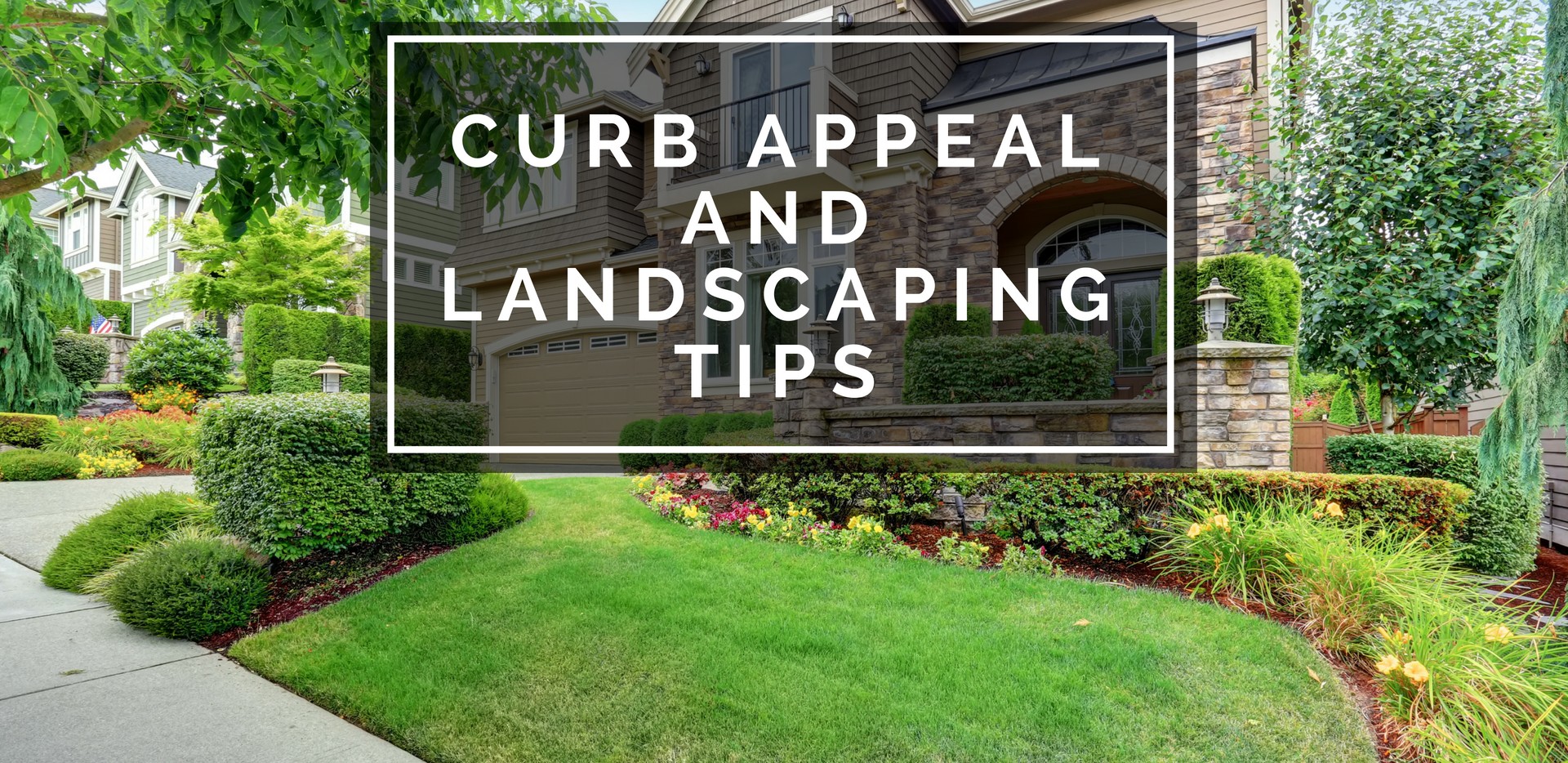 Selling? Maybe you just don't want your house to look like a maple tree shed all over the property. Whatever the case, there are ways to spruce up your home's curb appeal and landscaping regardless of the time or year. Here are some of our best secrets!
#1. Start with the grass.
Brown, patchy or dry grass looks messy and unkept. Get that lawn into shape and everything around it will look better. Start by raking out all the dead grass and thatch. Add a little growing soil and some seed to sparse areas and then add just a little nitrogen to the grass. Too much could burn so only do this once a month. In less than a couple weeks you could have a fairly nice looking lawn where once it looked dead and drab. Then once new growth happens, mow it and keep it trimmed and mowed.
#2. Wash the house.
Yep, wash the house. Get a pressure washer and go to town, especially if the siding and paneling are dirty, dingy or dull. Freshen up the trim and front door if you can. But at the very least, make sure those egg stains from nasty Trick-or-Treaters is gone.
#3. Upgrade the mailbox and house numbers
A new mailbox and post can really work wonders for your front porch or curb, and it's usually a fairly inexpensive update. New, fresh house numbers that are easy to see and read can also add great curb appeal.
#4. New Plantings.
Just because its spring (or summer, or fall, or winter), doesn't mean you can't plant. Fresh mulch around newly planted trees and shrubs add great curb appeal. Just one well-placed tree can really make an eye-catching statement from the road.
#5. Replace or add lighting.
New or brighter exterior lighting can add new freshness to a house and front porch. You want to make sure the front is clean, clear and bright enough for people to approach your door easily. Buy new or check vintage shops that might have lighting that matches the era of your home better.
#6. Keep decorations simple and to a minimum.
You don't need to go overboard with festive decorations or Halloween garb. Keep is simple and tasteful. A leaf garland and wreath is often all the front porch needs to make it feel warm and inviting.
#7. Keep it clear.
Keep the driveway and paths clean and clear. Park in the garage if you can and frequently sweep up leaves and debris that blow onto sidewalks, steps, and pathways.
#8. Minimize lawn art.
If you have a collection of 82 garden gnomes cluttering up the front yard, it may be time to pack them away. Too much non-organic material in a yard can make it seem messy and cluttered. Keep it to a minimum; perhaps just one birdbath or gazing ball.
#9. Examine all windows and doors.
Check for leaks or shotty caulking work around windows and doors and replace if necessary. Repaint shutters or trim. Check for mold, rust, or shredded door jambs and replace or repair.
Every home is unique and you may have some different issues to address than I have listed here. Give me a call if you plan on selling your home anytime soon. I'd love to help with any issues preventing the perfect curb appeal.