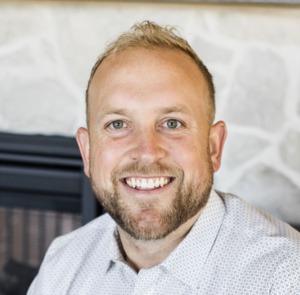 Sinjin Martin is a Senior Listing and Buyer Specialist on The Dave Hooke Team who finds energy from working with people. In 2019, Sinjin assisted over 70 families buy and sell homes in the Central PA region totaling over 14 million dollars in real estate sold! He attributes his client satisfaction to the structure of The Dave Hooke Team, giving his clients the benefit and care of multiple specialists throughout their real estate journey. It is Sinjin's goal to keep his clients at the heart of the transaction and ensure they are fully informed through the process. 
The Dave Hooke Team of Keller Williams of Central PA is honored to be ranked as one of the "Top 100" Keller Williams associates in the Greater PA Region, spanning across Pennsylvania, New Jersey and Delaware. The teams' success provides a means to give back to the community that we serve in and enrich peoples' lives. A two-time Keller Williams BOLD attendee, Sinjin believes in life-long learning and you can often find him engaged in training to achieve a competitive advantage when negotiating in his clients' best interest.
Sinjin was born and raised in Carlisle and has been practicing and investing in real estate for the last 5 years. He loves having the opportunity to assist with the real estate needs of his friends, family, and new faces to the South Central PA area. Sinjin is also passionate about helping others achieve their goals and enjoys mentoring those who have considered a career in real estate sales or real estate investment. 
When Sinjin is not selling real estate, you can find him outside! He enjoys hiking, kayaking, golfing and spending time at his cabin with his wife, Ana, and his dog, Spotty. Sinjin and Ana are excited to welcome their first child in 2020! He enjoys many different types of cuisine and traveling to explore new places. 
If you have any questions about buying or selling a home, or perhaps about a career in real estate sales or investing in real estate, contact Sinjin Martin today!