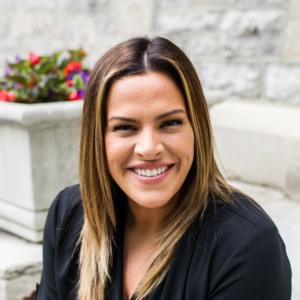 Whether you are looking to buy or sell, Paige understands that fewer transactions in your life are more personal. Find comfort in knowing that she has the knowledge and skills necessary to make your experience both enjoyable and successful. If you are buying, Paige knows that finding your future home is not just about finding a space with a roof and walls; it is about finding your own place of comfort and refuge, a private haven to call your own. Until you locate that special place, she will be there every step of the way. If you are selling, her perseverance, ability to recognize potential and solid negotiation skills will ensure a pleasant outcome each and every time.
Paige has 10+ years of experience in real estate, beginning in Myrtle Beach, SC. She was born and raised in Shippensburg, PA and currently resides with her fiance, Chris and two fur babies in Mechanicsburg, PA. When not helping others in real estate, Paige enjoys working on home projects as well as baking sweet treats.
Paige has learned that hard work and loyalty to her clients creates a desirable result for all. With talent, insistence, and drive, she strives to create a solid reputation within our community and is very proud to be doing so within The Dave Hooke Team. You can find comfort and security in choosing her to represent you, knowing that she is determined to serve the public and make your dreams come true!