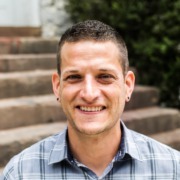 To John, home is more than just a word, home is the place where we ultimately choose to live our lives. It's the place where we decide to create the experiences of this extremely precious thing we call existence. In consequence, John is humbled by the opportunity to help those abiding adventures develop along their way.
John's background stems from his degree in design. From this he's learned that the most prominent priority when assisting clients is to whole-heartedly listen to their desires and needs, then to execute as best as possible.
John has been a Carlisle resident for nearly half of his life. The other half he's spent in the neighboring region resulting in a vast knowledge of our surrounding area. John, his wife, daughter and dog are located in South Middleton Township, where they enjoy spending time in each other's presence with whatever it may be that the new day brings them.
One of the things that John enjoys most about his career in real estate is the ability to rekindle past relationships that he might not have the opportunity to do so otherwise. That being said, he also enjoys having the potential to build new relationships and to learn about the diverse walks of life that this world has to offer.