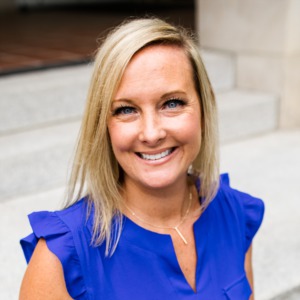 Jenny Robeson is passionate and committed to bringing excellence, honesty and outstanding customer service to any work she does. She has spent the last 12 years in service to hundreds of families in Central PA through Children's Ministry and is excited to bring that same level of care in helping people through their home buying or selling experience. 
Jenny was drawn from NJ to Central PA by attending Messiah College, and is proud to now be raising her family here. She is married to her best friend, Drew Robeson, and has 3 amazing children; Jordyn, Sadie and Eli, who attend Cumberland Valley Schools. 
Though a big city girl at heart, Jenny has embraced the slower pace of PA living, and has even added pet chickens to the backyard of their old farmhouse in Mechanicsburg! In her free time, Jenny loves to do DIY home projects, read, exercise and drink Dunkin' Donuts coffee.
Jenny looks forward to continuing to serve new clients and families, and would be honored to be part of your real estate journey!