Check out some of our local partners who we at the Dave Hooke Team often utilize for their excellent and reliable services. We trust and highly recommend these local businesses and are happy to pass on our recommendations to you!
Big Spring Pharmacy, 717-776-0288
Located in the town of Newville, PA supplying customers from Newville and the surrounding communities with high quality products and unparalleled customer services. Call or stop in today to schedule your FREE consultation for Medicare D Enrollment.
Black's Water Conditioning, 717-486-5033
We are a family owned/operated independent water treatment company serving South Central PA since 1967. We have a combined experience of over 100 years in the water treatment industry.
Carwood Farm, 717-773-1360
"Raising happy healthy cows, while building a happy healthy community" Carwood Farm offers the best beef you'll ever have, directly to our local community. Visit our website, carwood.farm, and sign up for our monthly newsletter to stay up to date on our seasonal "Pick Your Own Sweet Corn & Pumpkin patches".
Chimney Sweep Services, 800-757-0424
Your home is your most important investment! Everyone with a chimney inspected and cleaned regularly by a certified chimney sweep. A chimney that isn't well maintained is a hazard to your home and family.
Christian Companion Senior Care, 717-249-1700
Christian Companion Senior Care takes pride in providing loved ones with assisted living options that will greatly improve their happiness, health, safety, and independence.
Cohick & Associates, 717-249-5321
Our focus is on providing personalized and individual, Business, and Payroll Clientele. Providing quality service is always our number one objective.
Full Blast Pressure Washing, 717-961-5477
Since 2007 Full Blast has been central Pennsylvania's premier provider of exterior cleaning and restoration. With staff that is extensively trained in our trade and top notch customer service, you can ensure that your property is in good hands when hiring us. "Your dirt is our business".
Gilbert's Professional Pest Control, 717-249-6667
Gilbert's Professional Pest Control is a locally owned full-service pest control company that has been servicing South Central PA since 1973. We strive to provide our customers with the most efficient and cost-effective methods in solving their pest control needs.
Holly Pharmacy, 717-486-5321
Holly Pharmacy is located in the quaint town of Mount Holly springs. We have been meeting the pharmaceutical and wellness needs of Mount Holly residents and the residents of the Greater Carlisle area since 1987. Call or stop in today to schedule your FREE consultation for Medicare D Enrollment.
IMA Medical Supply, 717-323-8240
A Durable Medical Supply Company offering supplies such as wheelchair/scooter repairs, rentals and purchases, hospital bed rental and purchases, lift chairs, and stair lifts.
Keystone Foundation Repair, 717-243-2040
For over 30 years, Keystone Foundation Repair, Inc. has been providing specialized Structural Repair services to both residential and commercial clients throughout Pennsylvania and Maryland. Repairs are covered by a fully transferable Lifetime Warranty.
Koala Insulation of Central PA, 717-229-0112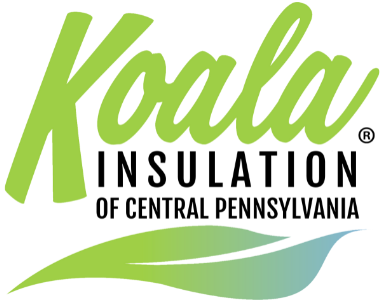 Locally-owned and operated, Koala Insulation of Central PA specializes in insulation installation (batt, blown-in, and spray foam), insulation removal, and energy efficiency upgrades. We have a 5-star rating on Google and Homeadvisor/Angi, and our services are EnergyStar certified.
Landis & Co Financial Services, 717-245-9522
For over 30 years, Landis & Co. Financial Services has been helping individuals and businesses with a wide variety of needs as they maneuver through a complex financial-services world.
LifeGuide Financial Advisors, 717-218-5268
Honoring God with your wealth doesn't have to be stressful--in fact, it should be deeply fulfilling. By offering biblically-based financial advising, we help our clients find peace, experience freedom, and create a lasting impact.
Quality Care Pharmacy, 717-249-5691
Quality Care Pharmacy is full-service retail pharmacy conveniently located on Carlisle, PA within close proximity to the Carlisle Regional Medical Center and surrounding medical offices. Call or stop in today to schedule your FREE consultation for Medicare D Enrollment.
Roof Maxx of Mechanicsburg, 717-487-8752
After over 25 years in the roofing industry and in partnership with Battelle Labs, Roof Maxx® has the experience, knowledge, and technology necessary to keep your roof strong and your home protected. With our revolutionary, 100% safe plant-based roof rejuvenation formula, old, brittle shingles are made new again—all at a fraction of the cost of a full roof replacement.
Serafin Family Dentistry, 717-243-3335
Dr. Serafin and Dr. Shore are very happy to have the opportunity to return to central Pennsylvania. Having grown up in Mechanicsburg Dr. Serafin was excited to return "home' close to the family and friends to continue his dental career.
State Farm, 717-249-4251
State Farm is a large group of insurance and financial services companies throughout the United States. The group's main business is State Farm Mutual Automobile Insurance Company.
Tuckey Companies, 717-249-1535
Tuckey's broad scope of home and commercial services include HVAC, Plumbing, Electrical, Home Automation, Mold Remediation, Duct Cleaning, Indoor Air Quality, General Remodeling, Property Damage Restoration, Welding, Metal Fabrication, and more. When you don't know who to call, call Tuckey!
Waymark Property Management, 717-638-8114
We provide full-service property management services including securing tenants through proper screening, maintenance, accounting and record keeping, and rent collection.
Zeigler's Storage and Transfer, 717-243-2033
In business since 1887, Zeigler's Storage & Transfer, Inc. is a 5 th generation family owned company. Our professional movers are dedicated to moving your belongings safely and securely, whether it's down the street or to another state.
DISCLAIMER: *advertising fees have been paid by the vendors as part of an advertising program, and
although we recommend, trust, and often utilize these businesses, we don't warrant their work.